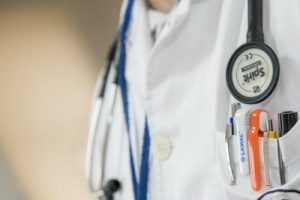 Here at Atlas Vein Care, we make it our top priority to ensure that our patients get the best treatment possible— which includes a fast and easy Cosmetic Consult. So, what can you expect from your consultation? Read on to learn more.
Why A Consultation?
Not every medical or cosmetic procedure requires a consultation appointment, but when it comes to the health of your veins, it is vital. A consultation will allow our doctors to not only sit down with you to hear what problems you are having, but it will also enable them to conduct a physical examination. By performing a physical examination, our doctors will be able to map out a treatment plan to deliver you with the best results possible.
What Will Take Place?
As previously mentioned, during your consultation appointment both a physical examination and a brief discussion will take place. During your 30-60 physical examination, one of our doctors will not only take things like your vital signs, but they will also take a close look at the veins across your body—- not just the ones that are bothering you.
Additionally, they will ask to learn more about your medical history including any genetic conditions that you may have or any medications that you are currently taking. Depending on the symptoms, patient history, and physical examination, our doctors may also recommend that you get an ultrasound. An ultrasound is conducted to help pinpoint the source of the issue.
Once you have received your examinations and undergone a potential ultrasound, we may conduct a vein mapping procedure. A vein mapping procedure is done to help our doctors take a close look at your veins now and then track their progression during every appointment. By mapping them out, we are better able to treat them.
We want all of our patients at Atlas Vein Care to leave their consultation appointment feeling listed to and informed. If you would like to learn more about what treatment options we offer, contact Atlas Vein Care today to schedule an appointment.