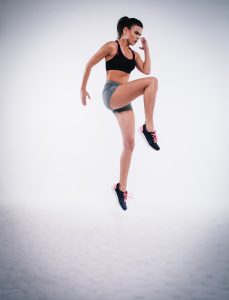 Varicose veins are both unsightly and uncomfortable. Caused by things such as age, weight, genetics, and pregnancy, varicose veins can often be treated by making simple lifestyle changes. From quitting smoking to losing weight, this article will discuss three of the lifestyle changes you can make that will help you to get rid of your varicose veins. Read on to learn more.
Weight Loss
People who are obese or overweight are more inclined to develop varicose veins. If you are obese or overweight, one of the first things that the doctors at Atlas Vein Care will encourage you to do is to lose weight. By both dieting and exercising, you can help to quickly and effectively lose weight and keep it off— as long as you remain consistent. Plus, losing that additional weight will also help with your overall health including protecting you against heart disease and diabetes.
Exercise
Whether if you are overweight or at a healthy weight, your heart and veins need the proper blood flow to function properly. And, by increasing your heart rate through exercise, you can get the blood flow that you need to help get rid of your varicose veins. Try composing an exercise regimen that consists of both cardio and weight training— a combination of both of these types of workouts will help give your body the healthiest results possible.
Quit Smoking
It doesn't take a scientist to tell you that smoking is bad for your health. And by restricting blood flow throughout your body, smoking can cause you to develop varicose veins. Cut back on those varicose veins by cutting back— or better yet, quitting— smoking. Not only will your veins thank you but your heart, lungs, and mouth will thank you as well.
As the first step in getting rid of varicose veins, we at Atlas Vein Care encourage our patients to try to make lifestyle changes. If after making lifestyle changes, you still suffer from varicose veins, schedule an appointment with us to learn more about your other options.