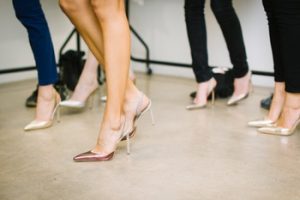 With Valentine's Day just around the corner, the last thing you are likely excited to show off to your significant other while dressed in a negligee is your varicose veins. Not only can varicose veins be uncomfortable but they can be unattractive as well. With a variety of removal options to help get rid of your varicose veins, we at Atlas Vein Care have a treatment that will be suitable for you. As one of our most popular treatments, we offer a non-invasive procedure called VenaSeal. Read on to learn more about the benefits of this treatment.
What Is VenaSeal?
During the VenaSeal procedure, a local anesthetic is administered into the vein, and once the area is numb, one of our doctors will insert a catheter into your vein. Once the catheter is placed in specific parts of your damaged vein, small amounts of a medical adhesive will be given to help seal up the vein. After the treatment is completed, the catheter will be removed, and you will be able to go home.
What Are the Benefits?
Unlike other vein removal procedures, VenaSeal is a non-invasive procedure that requires little to no recovery time. Additionally, VenaSeal has been approved by the FDA, so patients can rest assured that they are not only getting an effective treatment done but that they are getting a safe one.
What Are the Results Like?
The results from VenaSeal are permanent and will seal up your varicose veins for good. After just one treatment session, patients should receive optimal and lasting results. VenaSeal cannot, however, prevent you from getting other varicose veins around your body.
Looking into any vein removal treatment can sometimes feel like an option overload. Luckily, all of our vein care professionals can help you choose the right treatment for you and your body. If you would like to learn more about VenaSeal or if you would like to schedule a consultation, contact Atlas Vein Care today!